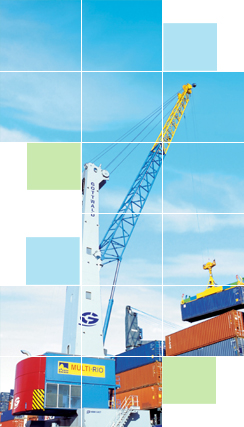 We, Kilwoo have committed to the supply of the cutting edge of equipment renowned worldwide in the fields of construction, transportation, stevedoring, environment and industrial precision testers since founded in 1980. We take a full pride in contributing to the cost reduction of the highest performance maintenance for the supplies to our domestic market and overseas offering our most skilled service engineers chances to keep the new technology and knowledge of the manufacturers updated and providing immediate and intensive after-sales services for our customers at no extra charge during the agreed warranty period and at a reasonable level of labor tariff afterwards.

We deeply thank every one of you, our valued customers for having given us a consistent patronage all the while, and would like to devote ourselves to your prosperity in business and a sustainable growth of the local industry as always, taking a higher leap into a Total Service Provider overall responsible for quality customer services; consulting, sales, maintenance and operation.



길우상사(주)는 1980년 설립 이래 세계적으로 유명한 최첨단의 건설, 운송, 하역, 환경 장비 및 산업정밀 시험기기를 공급 알선 하고 있습니다. 철저한 사후관리를 기하고자, 선정된 우수 기술요원에 대한 제작사의 신기술 교육을 지속적으로 실시하여 하자 보증 기간의 철저한 무상 보수 그리고 그 이후 적정 요율의 정비 용역으로 국내 및 해외에 공급된 장비의 최고성능 유지에 따른 운용비 절감에 이바지하고 있음을 자부하고 있습니다.

그 동안 변함없는 성원을 보내주신 고객 여러분께 진심으로 깊은 감사를 드리며, 앞으로도 장비 상담, 판매, 보수 관리, 운용을 총괄하는 Total Service Provider로 도약하여 국내 산업 발전 및 고객 여러분의 사업 번영에 기여할 수 있도록 최선을 다하겠습니다.